< Previous
« Back to All
Board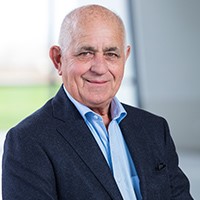 Bill Burke
Advisory Board Member
After studying Civil Engineering, Bill Commenced his career in heavy Civil Construction in the Mining and Off-shore sectors, before turning to Commercial property Development.
Bill worked in mine development in the Pilbara Region of WA and with the construction of pipelines and production platforms off-shore in Bass Strait.
Moving to the property industry, Bill was engaged by Industry leaders and served in key roles with notable groups including Myer/Coles Myer.
Operating Nationally and Internationally from a Melbourne base, Bill moved to Adelaide to deliver a major property project.
In late 1999, Bill was invited to join the newly formed low cost airline, Virgin Blue and was initially tasked with establishing the Airline's Adelaide presence.
In late 2008, Bill was appointed to the role of Inaugural Chief Executive for the newly formed Mildura Airport Corporation, to manage and develop the Mildura Airport as a corporate entity.
Bill holds qualifications in Management and Real Estate, is a Commercial Pilot with a multi engine Command Instrument rating.  He holds heavy equipment licenses including triple trailer road train and is a qualified Apiarist.
Bill is a past Mayor and Councillor of his municipality.