Next >
< Previous
« Back to All
Executive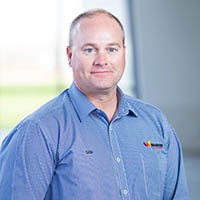 Ged Dowling
Group Property Manager
Ged joined Wagner Corporation in 2018 and manages the Corporation's extensive property portfolio including Wellcamp Business Park, and other Industrial Assets.
He brings extensive knowledge to the role based on his experience as proprietor of his own  Valuation Practice and numerous management roles with international and national companies, with his most recent role prior to joining the company, as Queensland State Director of Risk and Compliance.
Ged brings a strong, client driven focus to the Wagner Corporation Properties team which is evident in his approach to relationship building.
Having gone to school in Toowoomba, Ged returned to the Garden City in 2001 with his wife and two children to enjoy the rich traditions and excellent livability that the City has on offer for families.
As a registered property valuer, Ged is member of the Australian Property Institute and Queensland Valuers Registration Board since 1997.