< Previous
« Back to All
Board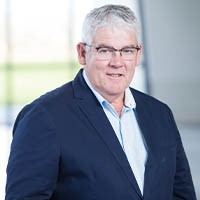 Neill Wagner
Director
Neill established and managed the family's transport business for 13 years where after he took over the reins of the Composite Fibre Technologies business, growing it to an international concern. Wagner Corporation's success is attributed to Neill's attention to detail and financial acumen.
Portfolio – Qantas Group Pilot Project
Neill heads up the development of the new Qantas Group Pilot Academy based at Wellcamp Business Park and Toowoomba Wellcamp Airport.
Neill is a qualified pilot.
Community
With a keen interest in mental health, both in the community and within the organisation, Neill spearheads initiatives to support work in this space.